Roderick Impey Murchison 1792 - 1871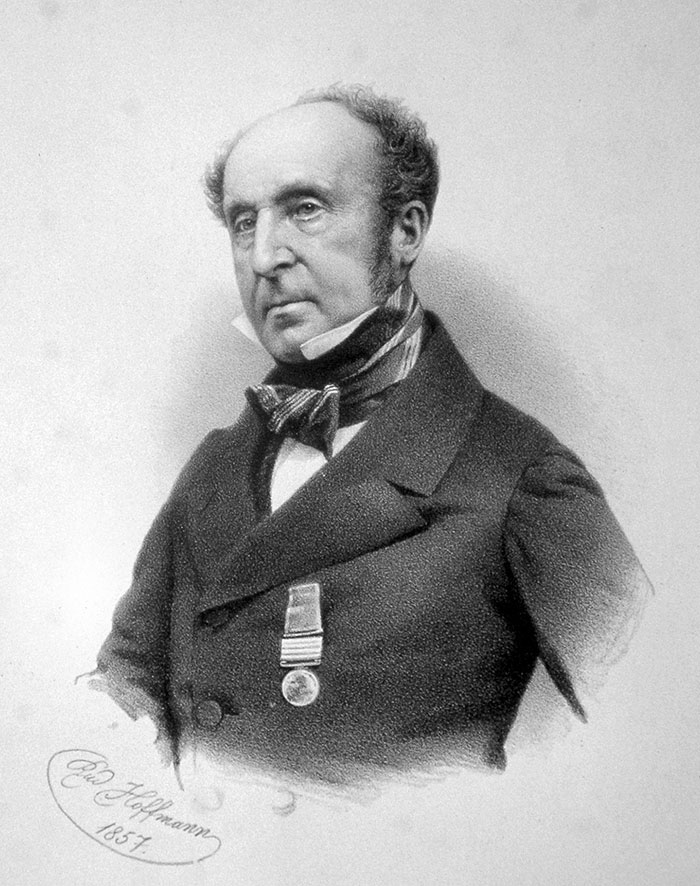 Roderick Impey Murchison was born in Tarradale, Scotland. He served as an army officer for 8 years and then left to go fox hunting and generally lead the life of a country gentleman. It was his wife who got him interested in geology. They moved to London in 1824, he joined the Geological Society of London in 1825. The Murchisons did field work in Scotland, France, and the Alps. Murchison at different times worked closely with Charles Lyell and Adam Sedgwick. He is known also for his analysis of strata in South Wales and for establishing the Permian System, based on his field work in Perm, Russia.
He became one of the foremost British geologists of the period. He was knighted in 1846 and in 1855 became the director for two venerable associations, the Geological Survey of Great Britain and the Royal School of Mines and Museum of Practical Geology. The year he died, Murchison founded a chair at the University of Edinburgh for mineralogy and geology and established the Murchison Medal and Geological Fund for the Geological Society of London.