People
Amariah Brigham 1798 - 1849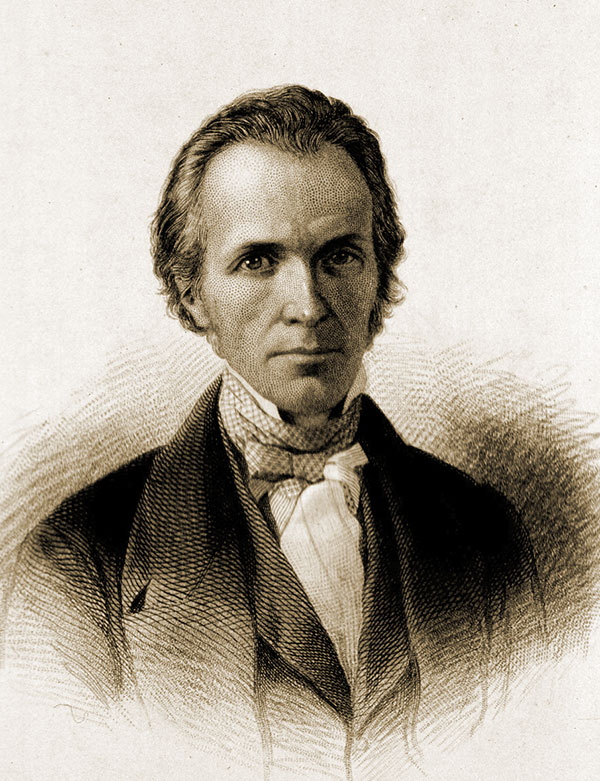 Born in New Marlborough, Massachusetts, Amariah Brigham was a physician who advanced innovative ideas about mental health. He practiced medicine in Greenfield, Massachusetts, from 1823 to 1831, where he and his partner, Amasa Barrett, mentored the young James Deane in his first medical studies. Possibly at Brigham's encouragement, Deane pursued formal medical training at New York's Columbia College School of Physicians and Surgeons.
In 1840, Brigham was appointed as superintendent of the Hartford Retreat for the Insane in Connecticut. Two years later, he moved to Utica, New York, to oversee planning of the State Lunatic Asylum, which he intended to be a model institution for the progressive, humane treatment of the mentally ill. It opened in 1843. Brigham also established and edited the American Journal of Insanity (which became the American Journal of Psychiatry ) and was a founding member of the Association of Medical Superintendents of American Institutions for the Insane (later the American Psychiatric Association), in 1844. He published and lectured widely to advocate for better care of the mentally ill and for a more advanced understanding of mental illness. Brigham died from dysentery in Utica on September 8, 1849.
James Deane might have informed Amariah Brigham about his priority dispute with Edward Hitchcock over the discovery of the fossil footprints, perhaps mentioning that Dexter Marsh first brought the footprints to his attention. What is known is that Brigham later visited Greenfield and viewed the footprints displayed in Marsh's cabinet of curiosities, for his signature appears in Marsh's visitors' book.