Chapter 6: The Love Notes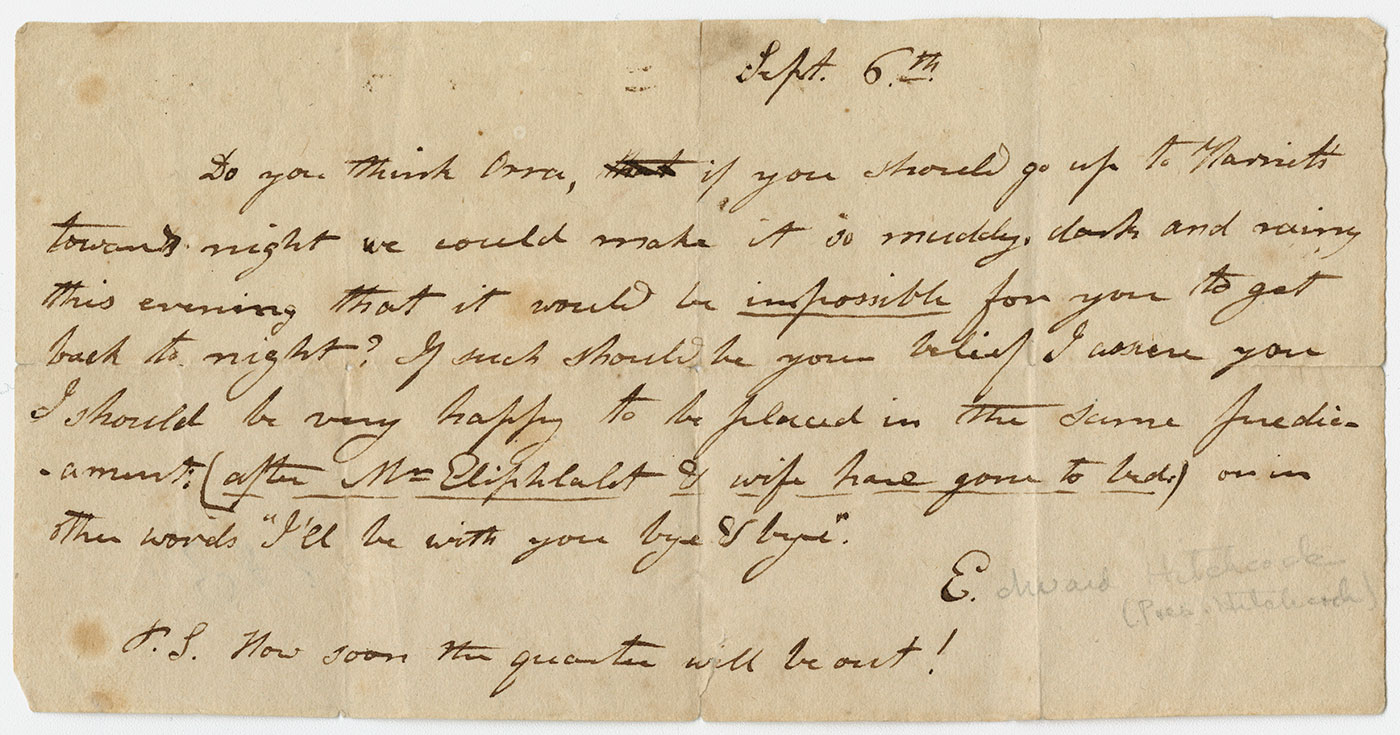 Still mulling over his future, Edward returned to Deerfield Academy in 1816 to serve as school preceptor (headmaster). Now that he and Orra were both preceptors, with Edward in the more elevated position, they had to make sure that their courtship was above reproach in every way. They did not want to set a bad example for students—and, of course, the eyes of the town and the school's trustees were upon them.
Although the school was co-educational, the sexes were separated. The male and female classrooms communicated only through a kitchen, making passage between them easy to monitor. The curriculum for all students included reading, writing, English grammar, arithmetic, geography, and for an extra fee, Latin and Greek. Also for an additional extra fee, female students might take classes in the "ornamental arts" (needlework, drawing and painting).
Deeply religious as they were, Edward and Orra sometimes found it hard to maintain proper behavior. Some might call it sneaking around, but the morally upright Orra must have cherished Edward's notes to her, because she saved two of them all her life:
"Do you think, Orra, if you would go up to Harriet's toward night we could make it so muddy, dark and rainy this evening that it would be impossible for you to get back tonight? If such should be your belief I avow you I should be very happy to be placed in the same predicament (after Mr. Eliphalet and wife have gone to bed) or in other words 'I'll be with you bye and bye.'"
Or perhaps she kept them because she did not want to let Edward forget her disapproval!