People
Mary Lyon 1797 - 1849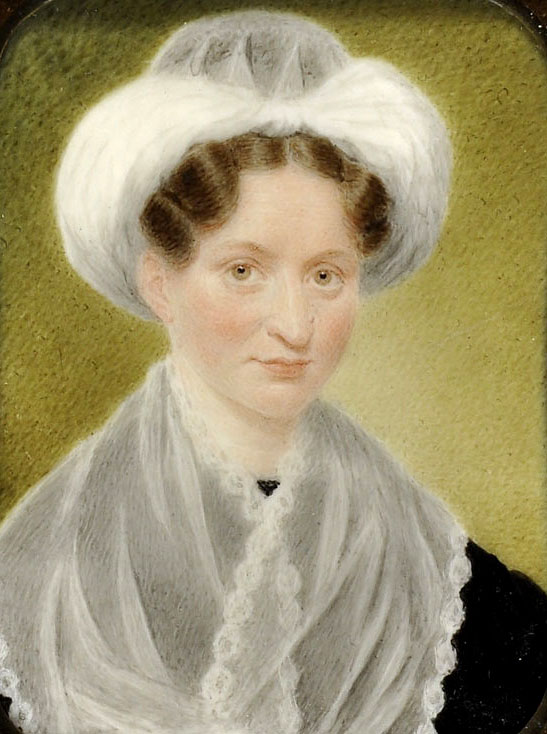 Mary Lyon was born in Buckland, Massachusetts, one of the hill towns not far distant from Conway, where the Hitchcocks lived in their first four years of marriage. Her father died when she was young, and her mother left her with another sibling, a brother, when she remarried and moved away. Despite such a disrupted childhood, Mary attended two academies in the area and then taught at one, Sanderson Academy, in Ashfield, before opening a school of her own in Buckland. There, on the upper floor that was basically an attic, she taught her students.
In 1828, she moved to Ipswich, on coastal Massachusetts, to teach at Ipswich Female Seminary. The experience convinced her that female education was crucial, and had to be set on a firmer foundation. She helped to start Wheaton Female Seminary (now Wheaton College) in Norton, Massachusetts, which inspired her to start her own school.
She raised money for Mount Holyoke Female Seminary first by going door to door in Ipswich collecting money from the ladies. It was so successful that she used the technique in other towns, also engaging women's sewing circles and evangelical associations in the work and convincing men to invest in the education of their daughters. After deciding on South Hadley as the site for her school, she stayed with Edward and Orra Hitchcock, who were already long-time friends, while raising more funds. Edward was extremely supportive in this, helping to persuade some of his friends and colleagues to donate.
She died of a contagious illness in 1849, at only 52 years old. She was buried on the campus, where her gravesite remains, surrounded by a wrought-iron fence.