Chapter 6: Lectures and Sermons on Tour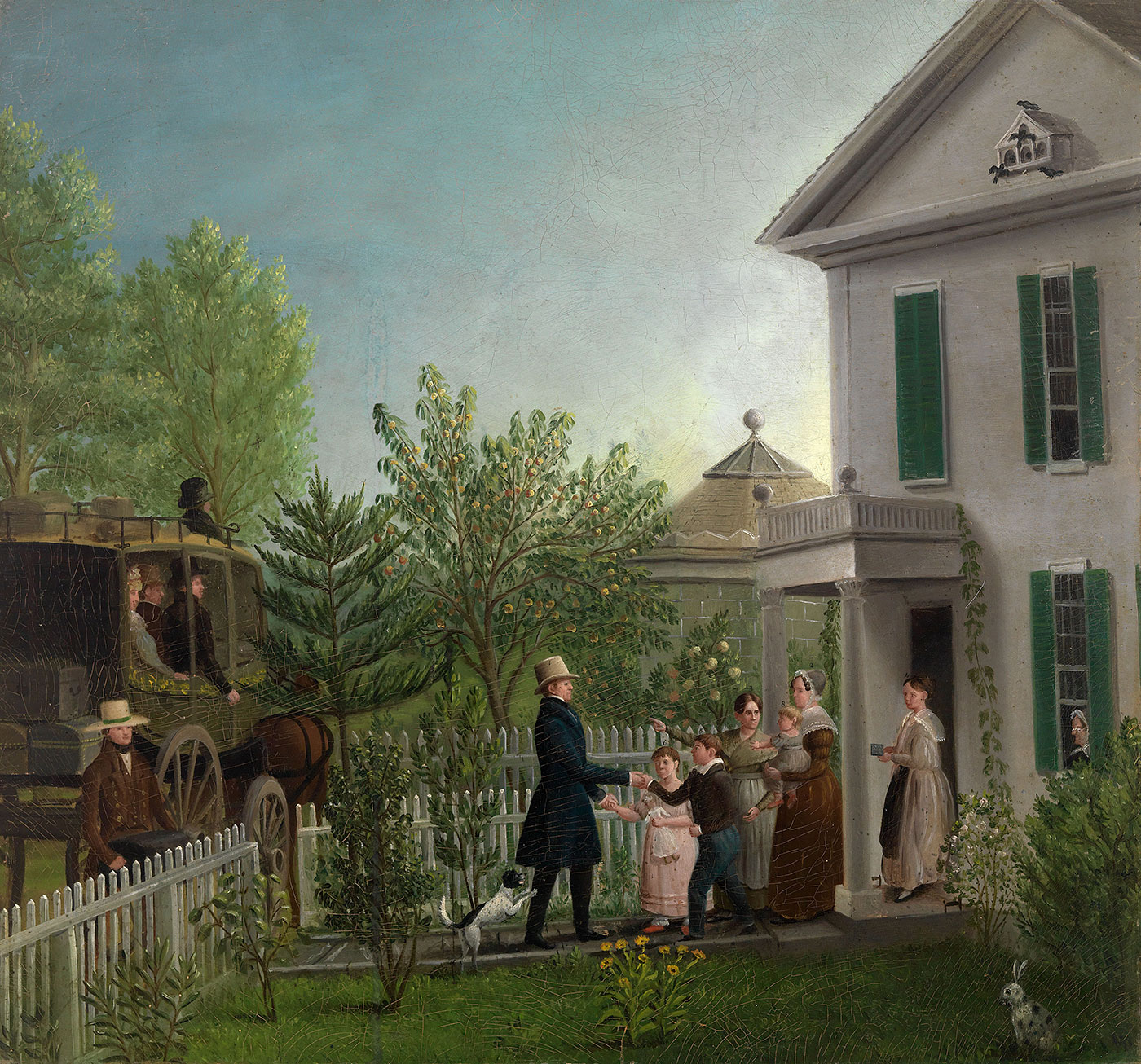 Like such notables as Ralph Waldo Emerson, Henry David Thoreau, and Charles Dickens, Edward Hitchcock became well known as a popular speaker on the lyceum circuit, where farmers, tradesmen, "mechanics," artisans, and well-educated men and women came to expand their horizons. Topics in chemistry and geology regularly drew audiences, sometimes quite large, eager to watch chemical solutions fizz, bubble, and smoke, or to learn about how their green valleys and hills had once been full of lush tropical ferns or flooded with volcanic lava. Audiences appreciated Orra's colorful banners of geological and paleontological illustrations. "Tell mamma that she is getting more celebrity by my lectures than I am: for all seem to know that she made the drawings . . ."
Edward's speaking tours took him across New England and well beyond. In the early days, he traveled by stagecoach. Later, he took the train. Letters from Virginia, Chicago, Cincinnati (what was then the far west), and wherever else he traveled kept Orra and the children informed of his whereabouts, his audiences, and (in considerable detail) his health. Sometimes, he was asked to preach at churches along the way, which he gladly did.
Orra sometimes accompanied him on these trips, but she did not travel as a scientific illustrator and gave no talks at the lyceums. She was there as Edward's helpmeet and giver of moral support. Massachusetts in the mid-19th century was rife with women's rights advocates. They were giving public speeches on education, civil rights, and the abolition of slavery, but the little that remains of Orra's correspondence makes no allusion to the emancipation of women. By the act of creating and publishing her illustrations, she asserted her intellectual strengths and knew the value of her work as an artist, but she did not seek out political involvement and there is no record of her interest in the women's social movements surrounding her.